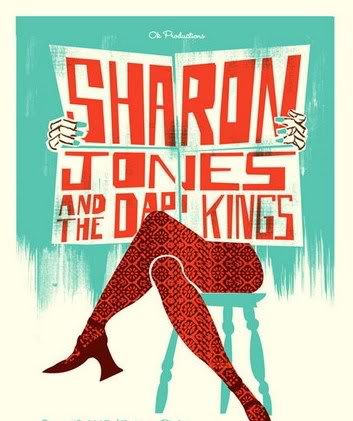 Sharon Jones and the Dap-Kings have come a long way since their humble beginnings nearly a decade ago. Steeped within the gilded and gritty sounds of gospel, soul and funk, this nine-piece Brooklyn collective has continued to electrify fans, Dj's, critics, record collectors, and bloggers the world-over with their authentic, heart-felt sound. The authenticity clearly demonstrated on the band's three critically-acclaimed albums – Dap Dippin' (2002), Naturally (2005) and 100 Days, 100 Nights (2007) – captured and released by the independent Daptone Records. Their albums recall an analog era led by iconic studios like those at Motown and Stax Records, and have thrust the fifty-three-year-old Augusta, GA native and crew into the multimedia limelight.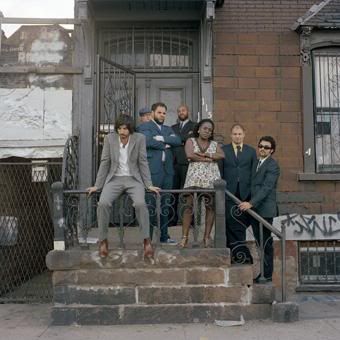 On May 4th, 2010, Sharon Jones & the Dap-Kings will mark history with there fourth album "I Learned the Hard Way". Produced by Bosco Mann and recorded in its entirety on an old Ampex eight-track tape machine by Gabriel Roth in Daptone Records' House of Soul studios, the record drips with a warmth and spontaneity rarely found since the golden days of Muscle Shoals and Stax Records. Sharon's voice, never stronger, evokes at once the raw power of Tina Turner, the moaning soulfulness of Mavis Staples, the rhythmic swagger of James Brown, and the melodic command of Aretha. From the lush Philly-soul fanfare that ushers in "The Game Gets Old" at the top of the record, to the stripped down Sam Cooke style "Mama Don¹t Like My Man" at the tail, the band dances seamlessly through both the most crafted and simple arrangements with subtlety and discipline. This is the "Daptone Sound" at its finest and is a welcome breath of fresh air. But most of all, Sharon Jones & the Dap-Kings' "I Learned the Hard Way" is a celebration of, and a testament to, the soulful and beautiful possibilities of music.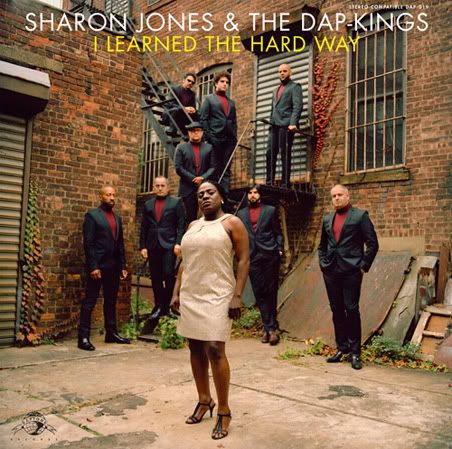 You can catch Sharon Jones & The Dap-Kings Live @ Koko Camden Town on April 14th 2010,I just copped my ticket's so dont snooze! It's gonna be a road block!!!
"100 Days, 100 Nights"
"Tell Me"
Also check "This Land is Your Land" from the Up In The Air OST Killer!