Monday, 30 May 2011
Now this is some next level shit..

Willie Evans Jr on Video choppin' duties & Paten Locke on the Wheels!


Friday, 27 May 2011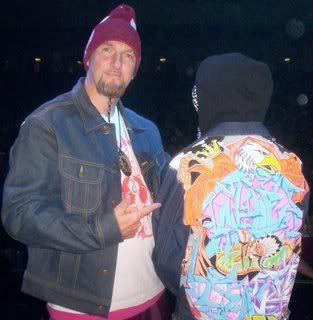 Hip Hop purist! Legend of the UK B-Boy scene speaks!
Tuf Tim Twist interview by DJ Timber
R.I.P DJ Leacy
Saturday, 7 May 2011
HOLY MACARONI....

If you only buy one Album this year make sure it's this schitt right here!!!!

PHILL MOST CHILL - ALL CUTS RECORDED RAW LP RELEASED ON DWG (DIGGERSWITHGRATITUDE)
DROPPIN JUNE 2011...

Words from PMC Blog www.thatrealschitt.com

Shameless self promotion, I know... that's Hip Hop, baby. The long awaited, often rumoured but yet to materialize Phill Most Chill "All Cuts Recorded Raw" limited edition double vinyl lp on DWG is finally about to happen... June 2011 or DIE (no, I'm not gonna kill any of the Diggers With Gratitude if it comes out later than June... it's just a figure of speech). And here is a short little promo trailer for the upcoming album. More to come concerning this project, possibly LOTS more. Please spread the word and brace for impact. PEACE.

Peep the Trailer...