Tuesday, 22 December 2009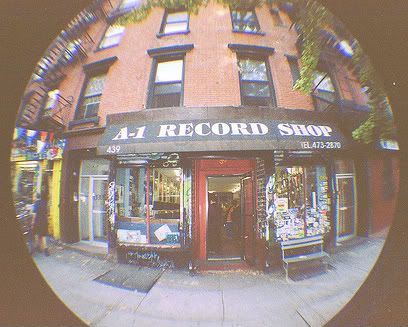 The Belly of the Beat from Gasface on Vimeo.
Monday, 21 December 2009


Props to my man DAILY BREAD,this shit sounds like some 90's Lord Finesse
Saturday, 19 December 2009
I've been feeling this remix by COUNT BASS D for a while now,check the video and tell me "What you know about Hip Hop"?


I found a nice James Brown album today that i had never seen before called ONCE UPON A TIME on DOUBLE VINYL,on further inspection i noticed it was a german only lp,it contains some choice cut's such as "SOUL PRIDE" "BROTHER RAPP" and "JUST PLAIN FUNK" so for £2 it was in the bag.
It also contains "THE CHICKEN" check the video below to hear how MARLEY MARL sampled this to great effect on BIG DADDY KANE'S joint Calling Mr Wellfare from the classic 1989 LP "It's a Big Daddy thing"...pure dopeness
JAMES BROWN - ONCE UPON A TIME LP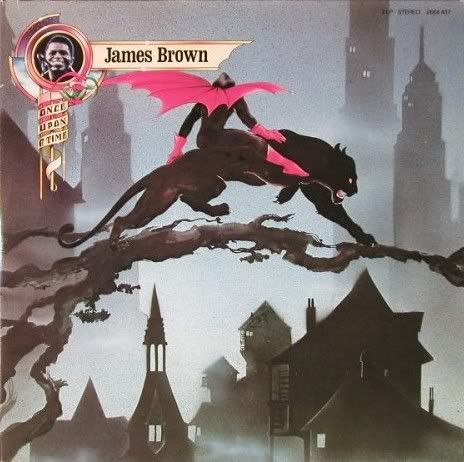 BIG DADDY KANE - CALLING Mr WELLFARE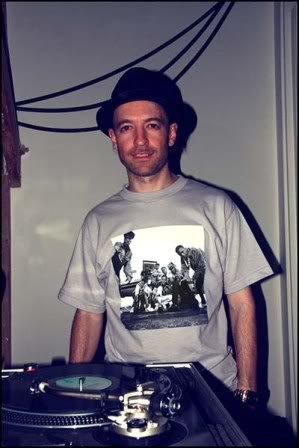 After catching wreck on dozens of 45-only Hip-Hop sets worldwide, Peanut Butter Wolf has hooked up with the good folks at Five Day Weekend to put together this insane collection of rap 45's. The box set features 10 x 7" vinyl classic rap 45's selected and re-edited by Peanut Butter Wolf and a large format sticker & liner notes written by Peanut Butter Wolf all packaged in a LIMITED EDITION tin case. All of the tracks are available for the first time ever on 7" vinyl format.This project is such a great honor for me to be involved with. This is one of the crowning moments of my music career, seriously. As a kid growing up in San Jose, CA when all this stuff was coming out, I was hooked and half a lifetime later I still am. I can only imagine what these songs sound like to a teenager today hearing them for the first time, just as they probably wonder what it was like for someone like me to have heard them for the first time back when it was all happening. I've also always wondered what it was like to grow up in one of the five boroughs in Hip Hop's infancy in the 80s. These songs were the closest I got to knowing."
-Peanut Butter wolf
If you love your Hip Hop 45"s as much as i do you need this Limited Edition box set in your life..would make the dopest christmas gift this year!
I WANTED TO TAKE SOME TIME OUT TO GIVE PROPS TO THE GREATEST HIP HOP PRODUCER/BEATSMITH THE ONE AND ONLY DJ PREMIER
PEEP THE VIDEO BELOW FOR SOME OF PRIMO'S FINEST BEATS..
Thursday, 17 December 2009
Man if you thought Hip Hop was dead you were wrong,let me introduce you to The Pseudo Intellectuals a three man crew out of Buffalo,New York,here is the video for the single No Money, Mo' Problems the Lead single off the album "Resourceful Illery", released on Lo Do records.

Keep an eye out for these cats & remember you heard it here first...DONT SLEEP!!!!!



You can hear more @ http://www.myspace.com/pseudointellectuals
Thursday, 10 December 2009
SCOTT DOWN & DJ CUTLER
Side A of this D O P E 45" by SCOTT DOWN & DJ CUTLER Ultimate Breaks and Beats,is a tribute to Breakbeat Lenny and his legendary 25 Volume contribution to the world. It is a fluid four minute sequence of 26 legendary drum breaks from the Ultimate Breaks and Beats series and elsewhere, waiting to be sampled, doubled up and cut with by those with the skills, or used as a music production tool. Never before have so many drums been available on one 7 "record ...
Side B, "Ultimate Breaks and Treats," is a remix of a well known folk tune from years past that incorporates tons of Ultimate Breaks and Beats and more than a little nod to the legendary Steinski. Guaranteed to light up dance floors regardless of face, race, creed or breed.
Also check out the incredible "BLUE COLLAR FUNK" mix cd (NO DOWNLOAD/SUPPORT THESE CATS & BUY THE CD)
Dont sleep on this breaks galore...
(Dj Cutler is also a member of the Pseudo Intellectuals see other post)