Mezco Toyz, the New York based toy company turns hip-hop legends into Toy Figures
Mezco Toyz 2006 - Public Enemy
Chuck D & Flavour Flav Action Figure's
Perhaps one of the most definitive rap groups of all times, PUBLIC ENEMY is a perfect fit with Mezco Toyz whose success with Run DMC pleased collectors and hip-hop fans worldwide.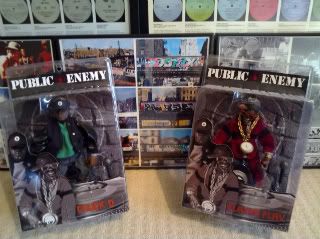 Public Enemy - Public Enemy No.1
Various Notorious B.I.G - Action Figures "Biggie Smalls Is the Illest."
One of the greatest rappers of all time gets the Mezco 9" action figure treatment. Choose from three unique versions of The NOTORIOUS B.I.G.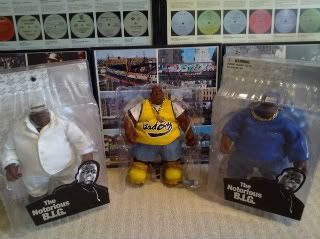 Notorious BIG (Freestyle)
RUN DMC - Action Figures
How does Mezco turn the most influential rap group of our time into action figures? It's tricky-tricky-tricky!
RUN DMC - RUN'S HOUSE